Evatopia publishing gives authors the control they want with dedicated support. There are tons of self-publishing options on the marketplace today, but without fear of sounding arrogant, ours is better.
It's affordable. You get to know a real person. You have support whenever you need it. If you have a question, an idea, or just need to run something past a knowledgeable source, you'll have our phone number and email. Quite simply, we're your partner in publishing, but you keep all of your sales.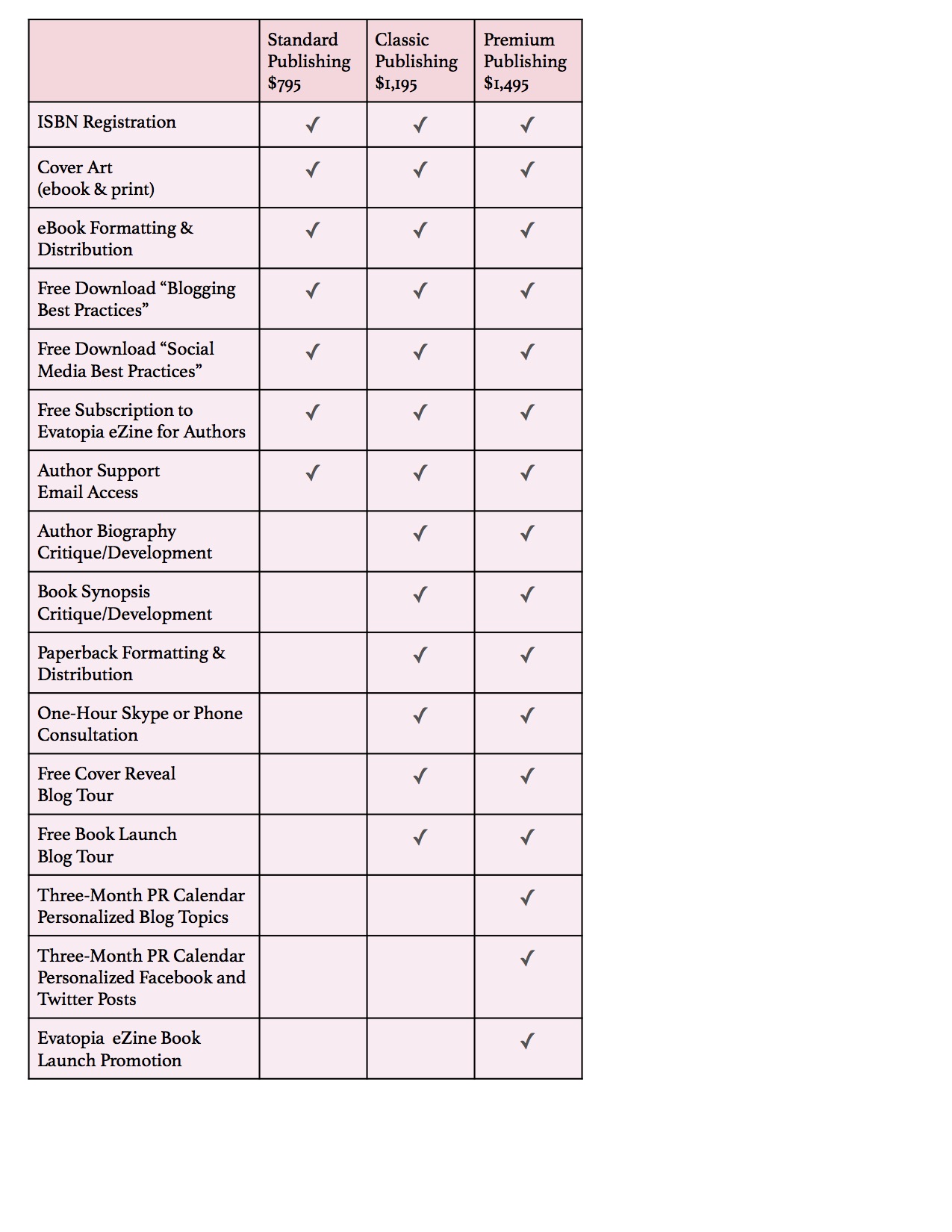 Please email info(at)evatopia.com for a la carte quotes on any single item above.
Standard Publishing is $795 and includes:
ISBN Registration
Cover art (digital and print)

eBook formatting and distribution

Free download "Blogging Best Practices"
Free download "Social Media Best Practices"
Free subscription to Evatopia eZine Author Learning Center and Book Promo newsletter
Author support email access
Add-Ons for all packages…
Proofreading/Editing:
Proofreading for typographical and grammatical errors: price based on word count at .05/word.
Editing to improve pacing, plot, characterization, dialogue and word choice: price based on word count at .05/word.
Please email info(at)evatopia.com for inquiries and a free sample edit.
Digital Formatting
Ebook and Print Formatting is done on a per word rate. 50-100K words is $125; over 100K words is $145.
Hourly Consultation:
Got a question? We've got answers. Information is power. If you are interested in a one-hour lesson to get you up to speed on the self-publishing world, we're here to help. Consults can take place over phone or Skype for $75/hour.